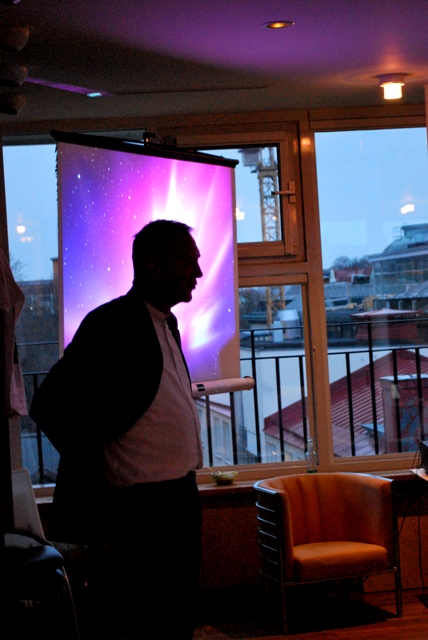 The Dragon and our dear investor Mats Gabrielsson of GIAB, explains why he has decided to invest in Student Competitions AB and tells about his background. Matshas an extensive background in IT. He was one of the pioneers that built the modern computer society and held one of the first licenses to sell MS Windows globally.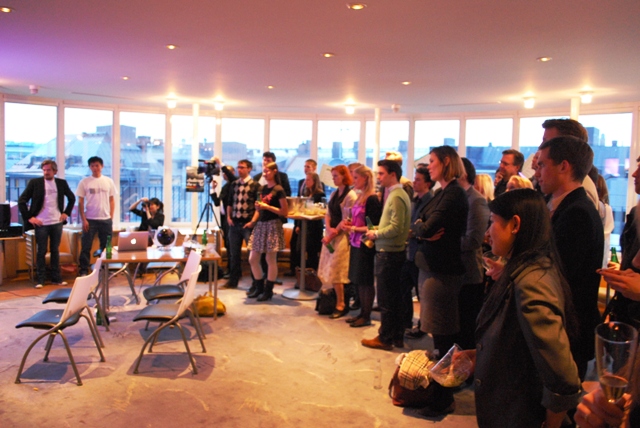 People listened and learned from Mats incredible stories of his journey, with his many successful ventures.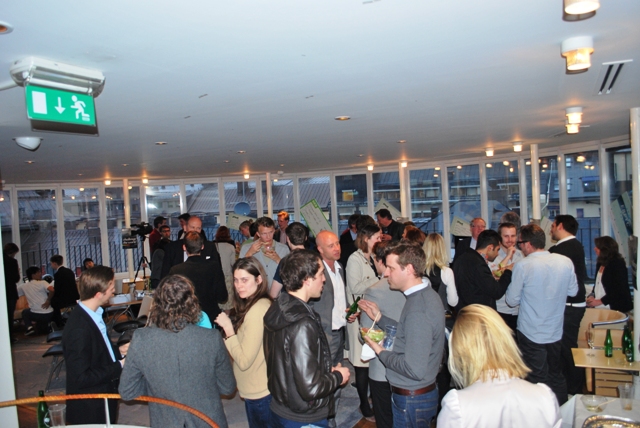 A crowd of 70-80 people gathered to watch the Dragon's Den show where Student Competitions was featured.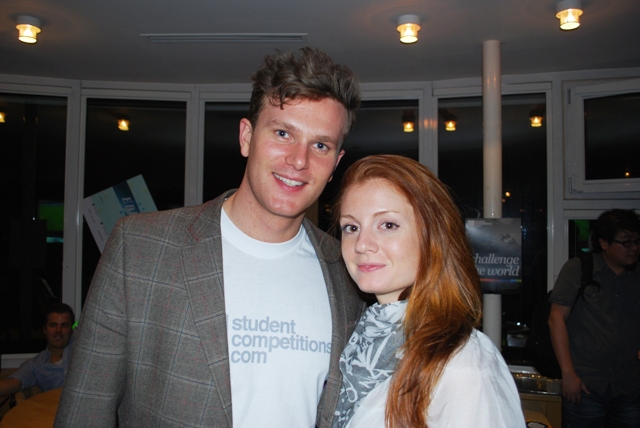 Happy Dragon's Den winner and Student Competition's CEO Niklas Jungegård, with Emilie Ericson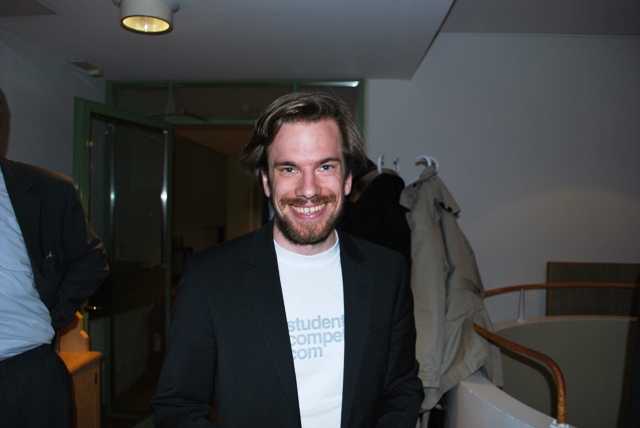 The other happy pitcher and Dragon's Den winner, Robert Lyngman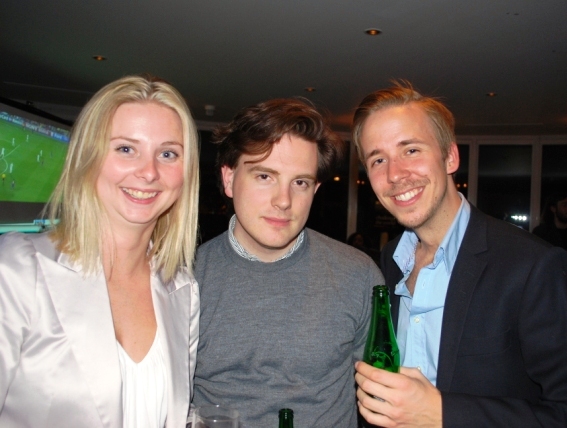 Happy mingling people: Therese and Fredrik from Hill & Knowlton and Carl from Tocco Creative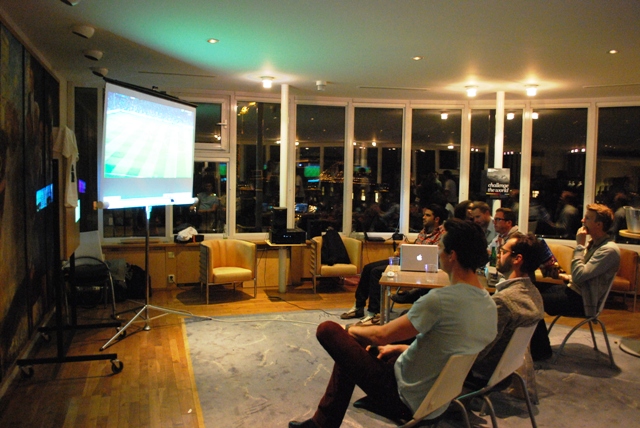 "Dolce" afterparty with the Champion's League football match between Inter and Barcelona FC.
Thank you everyone who came and made the night special. We sincerely love you guys.
Now, to work!